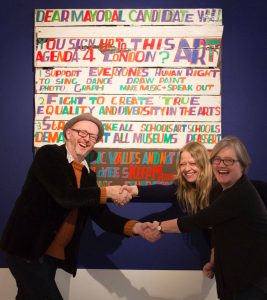 There are two Green Assembly Members in City Hall – Sian Berry and Caroline Russell.
They were elected in May 2016, taking over from Darren Johnson and Jenny Jones who had both represented Londoners on the Assembly since the very first elections in 2000.
Here you can read the latest news from Sian and Caroline about their work on behalf of Londoners.
Latest publications:
Sian Berry has found that councils have had to cut more than a third of their youth services since 2011, and will have to make more cuts next year unless the Mayor steps in.
The new report – London's lost youth services – shows that London council youth services have lost a third of staff and £22 million in funding cuts since 2011, and that plans are in place to reduce 2017/18 budgets by another 25 per cent on average.
She is calling on the Mayor to help with an increase in support for youth centres and services by expanding his London Crime Prevention Fund.
The Green AMs have published 'Towards a new London Plan' – our ideas for how the Mayor should plan for new homes, businesses and public spaces in London.
Key proposals include that speculators who 'buy-to-leave' London homes should be banned, and that new homes should have any 'buy to let' rents capped at a London Living Rent.