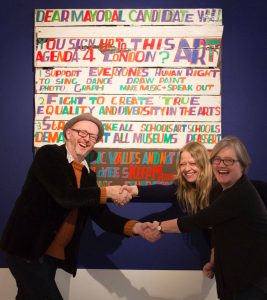 There are two Green Assembly Members in City Hall – Sian Berry and Caroline Russell.
They were elected in May 2016, taking over from Darren Johnson and Jenny Jones who had both represented Londoners on the Assembly since the very first elections in 2000.
Here you can read the latest news from Sian and Caroline about their work on behalf of Londoners.
Publications from the Green AMs:
(The Assembly Members publish reports independently and through the Assembly as chairs of committees – the list below indicates which are committee reports)
Transport:
Workplace Parking Levy must not be used to build more roads – Oct 2019
Rethink needed on Silvertown Tunnel – Oct 2019
Response to the Mayor's proposals to alter the Congestion Charge scheme – Sep 2018
Hostile Streets – walking and cycling at outer London junctions – Dec 2017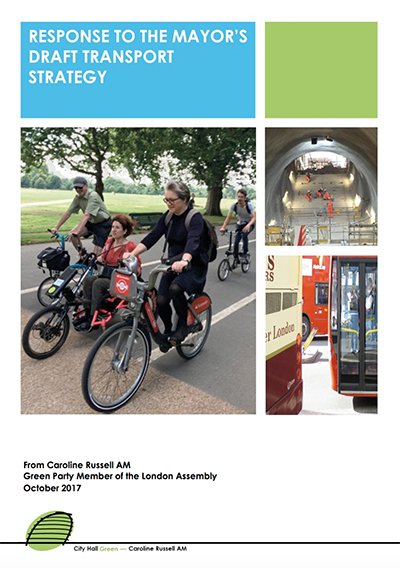 Response to the Mayor's draft Transport Strategy – Oct 2017
Prioritising people – how to deliver healthy streets – November 2016
Housing and planning:
A right to co-op for London's private renters – Nov 2018
No-show homes: finding London's missing affordable housing – Sep 2018
Reponse to improve resident ballot proposals – March 2018
Response to the draft London Plan – March 2018
Response to the Mayor's draft Housing Strategy – Dec 2017
Unfair letting agent fees must be scrapped – July 2017
Councils must release fire risk assessments – letter to ICO – July 2017
Call for ballots for residents in estate guidance – March 2017
Letting them get away with it – March 2017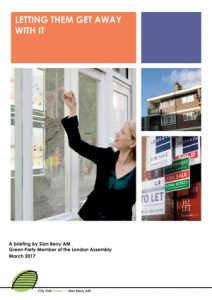 Engaging all Londoners in developing the next London Plan – Dec 2016
Towards a new London Plan – Dec 2016
What are London's renters thinking? Survey results – Oct 2016
Environment and Health:
The Mayor must gold plate our Green Belt – Feb 2020
Research report: Climate change risks for London – May 2019
Sexual health funding cuts reach 16% – Oct 2018
Final response to the Mayor's expanded ULEZ plans – March 2018
Draft response to the Mayor's ULEZ plans – Jan 2018
Response to the Mayor's draft Environment Strategy – Nov 2017
Response to the Mayor's draft Health Inequalities Strategy – Nov 2017
A wider, more effective clean air zone for London – June 2017
Response to the Government's National Policy Statement on Airport – June 2017
Letter to the Mayor on proposals for 'Energy for Londoners' – March 2017
Policing and safety:
London's lost youth services 2019 – March 2019
Commuting cops 2018: half of London's police still live outside the city – Oct 2018
London's lost youth services 2018 – March 2018
Response to police station closure plans – Oct 2017
Youth services in London – what next? – June 2017
Response to police station closure plans – March 2017
Response to the Mayor's draft Culture Strategy – June 2018
The Mayor's Budget
(Each year the Green AMs put forward amendments to the Mayor's budget for the Assembly to vote on. These make constructive proposals for investment and savings – read more about each year's amendments at the links below)
2020 Green Group Budget Amendment
Proposing tube toilets, warmer homes, and support for youth services and renters' groups
2019 Green Group Budget Amendment
Including climate emergency funding and more for young Londoners
2018 Green Group Budget Amendment
Invest in young londoners, small businesses and community housing
Including plans to reinstate funding for walking and cycling
2017 Green Group Budget Amendment
Youth services and community-led housing boosts proposed
Invest in healthy streets and cancel Silvertown Tunnel
Increase the Congestion Charge to fund fare cuts for early morning workers